Do you know what issues your website has, do you know what's holding your SEO efforts back and possibly alienating your visitors. Is your website hating on search engines and not even knowing it. You could be losing money, leads and much more from not doing a website audit.
I still can't believe that in 2020 there are still so many people and companies that are not performing Audits on their website. There must be a good reason for this. But if you're reading this and thinking 'I've never run an audit' or 'what is a website audit'. Then you are in safe hands, read on and you'll be on your way to being an SEO Pro and understanding the purpose of a website audit.
***Warning, this guide is for people who are new to website and SEO audits***
In this blog post I'm going to be covering
What is a website audit, different types of audits
Well this is quite an open title. You'll speak with different SEO's, Digital Marketers and Agencies and will most likely get a different answer.
A website audit could be an audit of multiple elements of your website and marketing channels. For example you'll see people talking about Technical SEO audits, Content audits, SEO audits, UX audits, Backlink audits and so on.
I think you see where this is going. If there's an area of marketing or your website, then it can be audited. You may also come across an audit that will encompass most of these areas.
Why audit your website
This is a great question.
An audit will allow you to analyse and measure where your website is in terms of a technical, user experience and SEO standpoint. What's holding it back and what you will need to do to improve its efficiency and visibility.
Benefits
Audits improve how Google crawls and indexes your website. In turn affecting your Google search rankings. If executed and implemented correctly you'll be increasing site traffic and performance in no time. An audit can give a business exceptional opportunities for growth and a clear roadmap to follow.
Further benefits include finding things that may be:
Technically unsound website
Impeding and holding back your website's traffic potential in organic search
Losing sales and conversions
Confusing for visitors
When to audit your website
It depends! (SEO joke, sorry).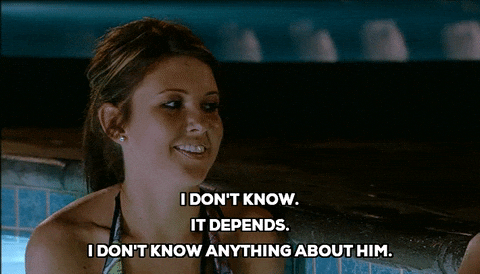 But genuinely it does depend on a number of factors.
When did you last run an audit
Has there been an algorithm change in Google
Have you seen traffic changes?
Are you looking for ways to improve your website
There are a number of reasons to run a website audit. The major one I find working with clients is that an audit has never been performed. In many cases a business literally has no idea of the current state of their website or its health.
A lot of people will look at a website and think it looks pretty and that's their job done. That is very concerning, but happens more often than not.
Imagine this scenario with a car. You have a car, you love it. You make sure it's valeted regularly. Why, because you love how your car looks!
Yet you only take it to the local mechanic when something seriously goes wrong.
That scenario doesn't sound like the best way to own a car. We all know that ideally you should be getting your car serviced and checking certain elements of your car to ensure that it runs smoothly all the time.
Now imagine if we all looked at a website and marketing in the same way. When was the last time you had someone look under the bonnet/hood of the website? Granted we're not all mechanically minded but there are simple checks we can all do. Then look to work with someone who is more SEO or Technically minded to run a more thorough audit.
What if I don't audit my website
Hopefully if you've read this far it's pretty self explanatory. But if you've landed on this section here's some highlights from Audits I and the team here have run. I've chosen to share some of the issues below as you can find/uncover these with ease and mostly for free.
In short problems and issues build up, time passes and more issues can build. Staff members, developers come and go. The site changes and builds over time.
No one is checking under the bonnet/hood of your website. Depending on the size of your website you could be sitting on a potential gold mine of issues and fixes that can help catapult your website.
What does Google see that I don't
Using Google search operators is cool, there I've said it. If you disagree with me, that's totally cool. Happy to hand in my cool badge.
One of the one's me and the team love is using site:yoursite.com in google search. Using the site: search operator will allow you see all the pages that Google has indexed. Sounds straightforward, right? I recently performed this on a few sites recently and here were the results.
WordPress website – Images being indexed as attachments
With one site I was able to find a huge collection of pages that had images being indexed as attachments. This can be common with wordpress sites when not set up and checked correctly. Quite simply for every image on the website, wordpress created a page for each of these. With the size of the site I was auditing this was not great for them.
That being said, it's a relatively easy fix. The client didn't know this was happening and we were able to clear the issue up quickly and saw benefits from this.
Multiple subdomains
Running the same process for another client we saw they had a huge number of subdomains with duplicates of the entire website on each of the subdomains. There were development/staging sites indexed.
They should have only had one version of their website live. These other versions were not helping the website, SEO or visitors in any manner. Again the client had no idea of this issue.
Broken links
Internal broken links can be a nightmare. A product goes out of stock and is removed from the website, yet you still have a link in a blog post! This is an issue for users, as they would be expecting to be taken from a blog post to a product page. Yet that link is broken and the user gets served a 404 page.
Well I'm sure you're thinking, that's only one link. Imagine this over the whole website and no one has checked these for quite a while. It's not uncommon for a website to have multiple internal broken links that have built up over time. Getting these fixed will help user experience.
External broken links from your site to another or an external site linking to you. If broken you can be losing link juice from that website. Or linking out to another site and it's broken will lose customer trust in your site.
Again this happens on sites but it's imperative to stay on top of these. It's well worth running audits and checks on your links, even if it's to ensure you stay on top of broken links. Keep visitors happy flowing through your site and don't lose out on link juice from broken external links.
Site Speed
A lot of people aren't aware of how fast their site loads, apart from watching it load on a desktop or mobile. This is literally the worst test you could perform.
Why? Because there are a number of factors that are looked into when running a site speed test. Plus Google uses page and site speed as a ranking factor. I'll go on to discuss Page and site speed further in this blog.
Google Analytics
You might be thinking this is data isn't it. How does Google Analytics affect my SEO? This is way deeper. For Google Analytics to run and collect data effectively, you need to ensure that code is placed correctly in your code or deployed correctly with a tool like Google Tag Manager.
There are many times I've looked at a clients website and run into one of these scenarios. Missing code on all pages or certain pages.
This is bad as you want to be collecting data for all your critical pages. If one of those pages doesn't have GA code on it then you can say goodbye to that precious data. You're now flying blind.
Duplicate code on pages. This is where you have the same piece of code duplicated on the same page. This can start to display low bounce rates and changes to other figures in GA you may rely on.
You can check your page with a great chrome plugin called Google Tag Assistant. For larger checks I'd recommend running a crawl to extract larger amounts of GA data. Check out our blog post 'Build Your SEO Toolbox – Reveal Free Traffic Boosting Data', where we talk further on Checking Your GA Code. Or you can check out webinar where I discuss this further.
How to start auditing your website
The real question is where do I start. From my personal perspective I look in a number of areas. Using crawlers, different software, running manual checks and being a human being.
What I mean there is look at a website through human eyes. Trying to complete a task on the website. For example if it's an ecommerce website try to find a specific product and purchase it. What did you find from that task?
Were there any blockers in this process and task. I'm sure you will have uncovered something.
Prioritising what it is you want to do
Everything! Wouldn't that be nice. I and the team suggest that you try and ascertain where you want to start. Below are some starting points for you to think about running a website audit. Do you want to run a:
Website Performance Assessment
SEO Assessment
Conversion Rate Assessment
Technical Assessment
Etc.
Choosing the right tools
Choosing a Site Audit Tool. I've used a few over the years like Moz, Ahrefs, DeepCrawl, Screaming Frog and Sitebulb just to name a few.
For today we'll be looking at SEMrush's Audit tool. This is perfect for many people and for many reasons. One of those being, it's fairly easy to set up and get running. It also takes you through the issues and how to go about fixing these, whilst allowing you to produce a great audit report for your team.
Plus it's more than a Site Audit tool, when setting up a project you can set up the below in your project. Making it a pretty versatile tool to have in your SEO Tool Box arsenal.
Site Audit
Position Tracking
On Page SEO Checker
Social Media Tracker
Social Media Poster
Brand Monitoring
Backlink Audit
Link Building
PPC Keyword Tool
Ad Builder
Organic Traffic Insights
Content Analyzer
You can grab a cheeky free trial for SEMrush here. Got a question then let me know. I'll be running through how to perform a Site Audit in a future blog post.
Quick SEO Audit Checklist
Below is a checklist for you to get started with seeing what issues could be holding your website back. Along with accounts you need setup and access to. Please note that this is a checklist for beginners.